Arto and Aila Viita-aho founded a rug factory in 1973. The same friendly and honest yet innovative approach is still behind the manufacture of VM-Carpet's rugs.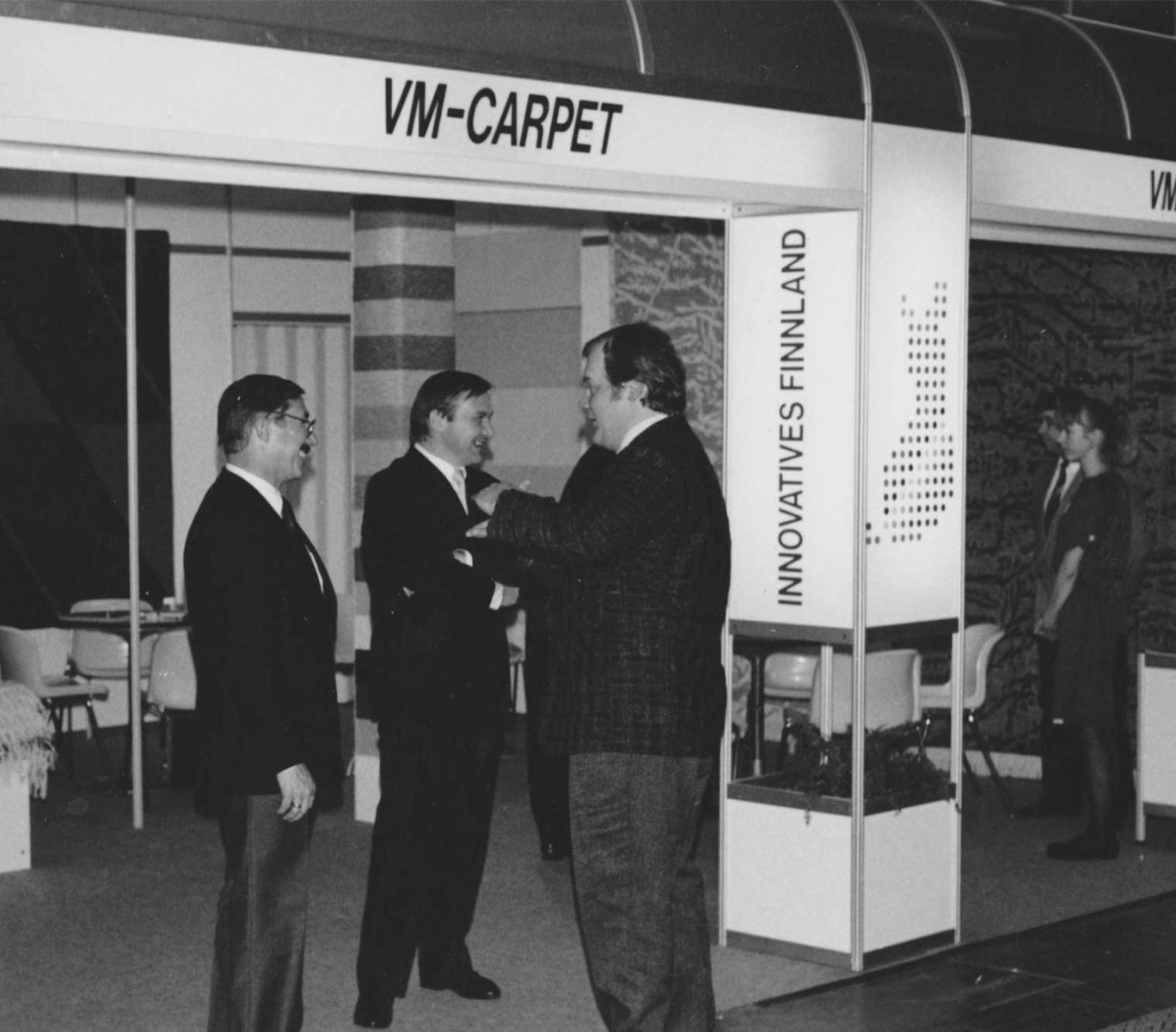 In 1975, Arto Viita-aho and his friend Harri Kujala decided to buy wefts for rugs from Sweden for their newly opened rug factory.  Thanks to his skills in Swedish, Harri Kujala got to place the calls. The first one was connected by the switchboard operator to the local police office. The next call ended up at a furniture store called Ikea. They had no wefts, but smooth talker Harri sold his first large order almost right there. This is the road the company is still travelling. The same friendly and joyful yet careful, honest and innovative attitude is the drive behind VM-Carpet's rugs even today.
See our company video here.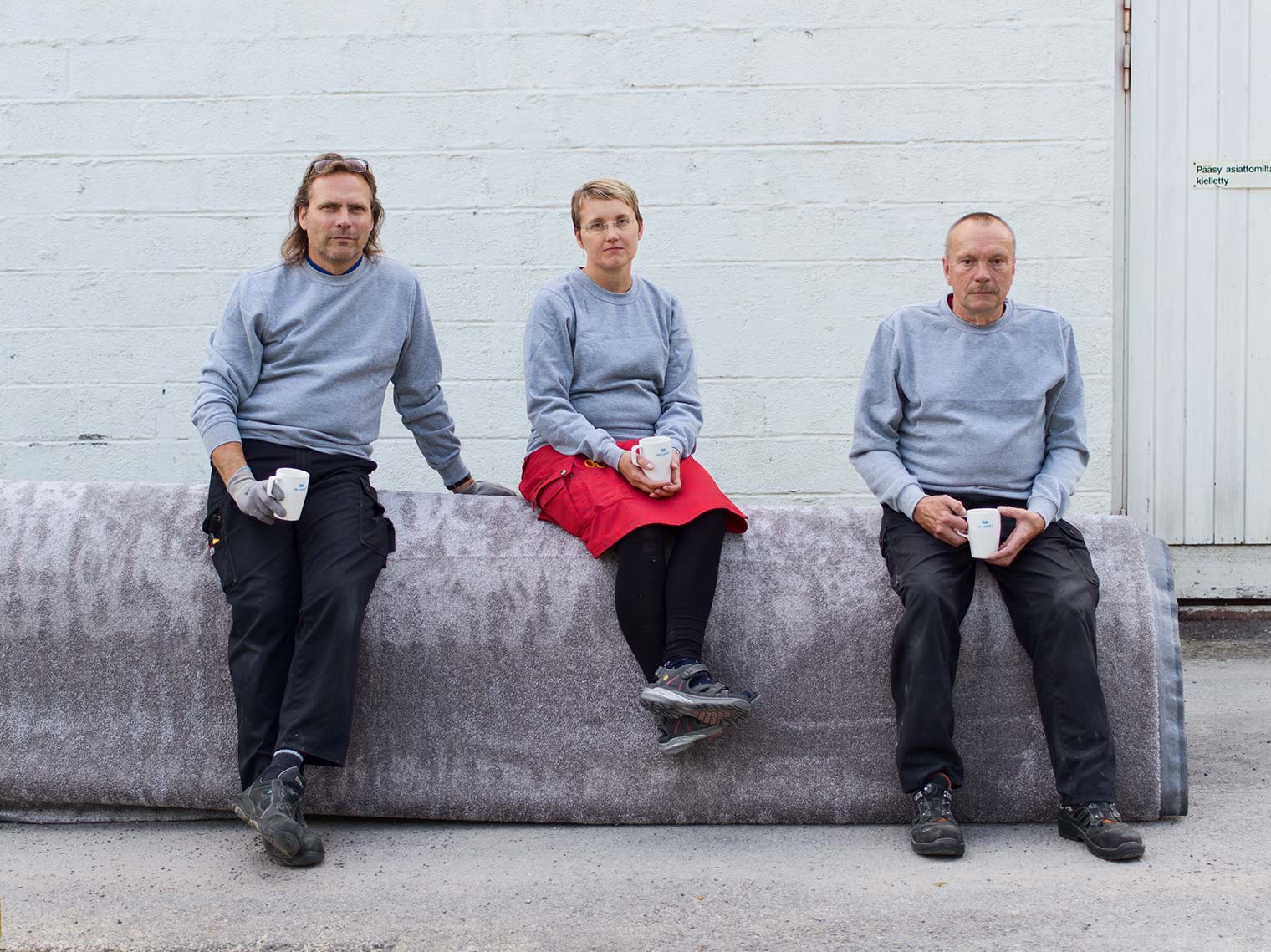 Rug Factory
The Viita-aho rug factory was founded by Arto and Aila Viita-aho in 1973 by the shore of Lake Lappajärvi, in the village of Karvala. From the very beginning, the rug factory produced rag rugs, with shaggy and woollen rugs, cotton, sisal and linen coming along later. VM-Carpet has invested in good design from the beginning. We have partnered with the leading designers in Finland for more than 20 years.
See the video telling about our cooperation with designers here.
Family
Today, three of the five children in the Viita-aho family participate in the operations. For the founder, Arto Viita-aho, the rug factory was a place for innovation and new ideas. The basic values of life are solidly intertwined with the way of working and doing things, with humane values, innovation, honesty and the friendly Ostrobothnian attitude an important part of the factory's activities from the first steps. The employees of the Viita-aho rug factory are part of the family. The senior employees have been with us for more than 30 years.
"In every rug we make, you can find a bit of humanity, inventiveness, genuineness, joy of life and faith in the future."
Lappajärvi
Long ago a meteor fell from the sky, hitting the plains of Ostrobothnia and creating Lake Lappajärvi. Today it is the greatest lake in the Ostrobothnian region and the greatest crater lake in Finland. Its shores and deep, cool waters give joy to plenty of cottage visitors and fishermen.
The Karvala Village
The home of VM-Carpet and the Viita-aho family is the village Karvala by Lake Lappajärvi. The village was named after a family of net weavers who lived in the region long ago.  At present, the vivid town has 3,500 residents. Karvala is 12 km from the centre of the municipality. When you go to the store in Karvala, you still do not have to lock the doors, the neighbours are greeted on the main street, and you can visit people and have a cup of coffee at any time.